2023, 1st edition
by Marie Dollé, Quentin Franque & Benoit Zante
DIGITAL CONTENT CHARTING THE UNCHARTED SEAS.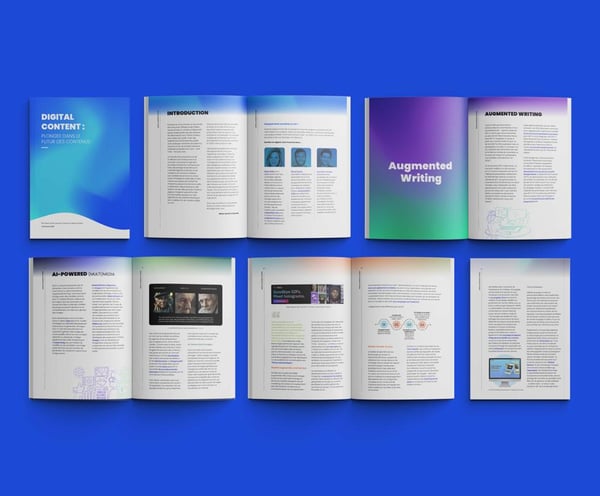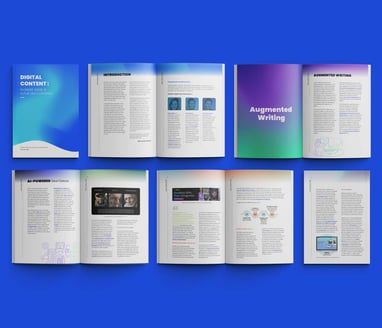 THE FUTURE OF DIGITAL CONTENT PRODUCTION AND BROADCAST
The world of content production and distribution is at a turning point. AI, in particular, is transforming the way we create, share and discover. As in any pivotal period, a gap will arise between those who seize the opportunities, and the rest. In this report, we want to share with you our cross-analysis of underlying trends, relevant for 2023 but especially beyond.
This document is a 12,000-word report on 8 themes that are transforming the way content is created and distributed. You will discover 8 topics that are disrupting branded content: Augmented Writing, AI-Powered (Multi)media, Audio Ubiquity, Social Mimetic, Immersive Experience, Actionable Content, Gated Content, Next-Level Search.
They have read our report
"This report is a must read to foresee our culture of content and understand its emerging spaces and players. From Digital Humans to Human-Powered Search, if summarizing the state of content sounds like a daunting task, it is, yet this report does it masterfully."
- Matt KLEIN, Head of Global Foresight at Reddit / Author of Zine
"Congratulations to Marie, Benoit & Quentin, talented curating authors who guide us in what may be the first iteration of augmented human creativity. A synthetic and interactive bible with dozens of examples and clickable links."
- Dominique DELPORT, Founder & CEO Arduina Partners
"Digital Content: Charting the Uncharted Seas is like a beacon, illuminating the possibilities of the future, providing some guideposts and structure for the next decade. Recommended."
- Andy WEISSMAN, Managing Partner, Union Square Ventures
3 reasons to read this document :
Breathe new life into your content strategies and anticipate future changes

Identify 100+ start-ups and technologies that are revolutionizing the content universe

Understand the technologies and how to adapt them to your target audience